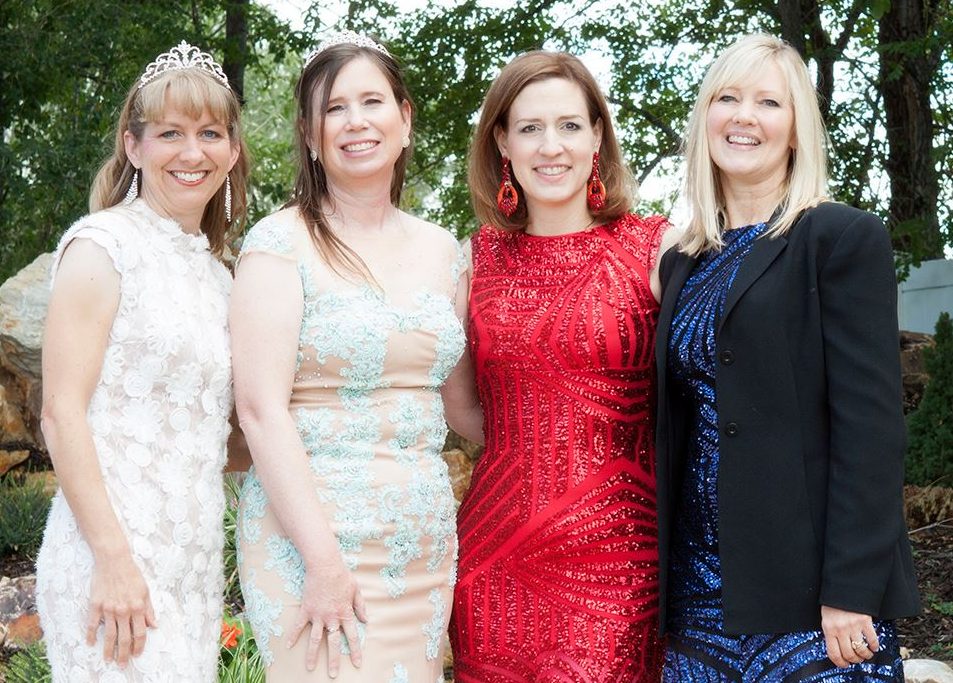 I turned into a princess last week and even lost my shoe along the way. Let me tell you the tale…
Earlier this week, some of my good friends invited me to a get together at a workshop that was supposed to be about public speaking and poise. It sounded like fun, but I didn't know if I would be able to go.
I texted my friends, "I'll see if I can. I'll have the kids that day, but if I can get a ride – and a babysitter for my kids, and a dress I can wear… basically if my fairy godmother appears, I can for sure go!"
Immediately one of my friends texted me that she could give me a ride. Another told me about a dress I could wear. My daughter was willing to babysit and it seemed like somebody up above loved me.
We were told to dress fancy and that there would be lots of pictures taken. I don't usually ever dress up, but I was excited to pull out a dress I'd kept in my closet for the last 5 years, waiting to be worn. It still even had the tag on.
My daughter drove me to Walmart, and I bought the fanciest fake necklace they had – for $5. They didn't have any high heeled shoes that I liked, but I purchased a pair of black shoes and figured they would have to do.
That afternoon I dressed up as fancy as I could and was excited for the opportunity to be with friends and learn more about public speaking. I put a notebook in my purse and headed out the door.
When we arrived, we were surprised to find there were only seven of us there. Three of the girls were wearing pageant gowns.  We were encouraged to change out of our dresses and to change into pageant gowns ourselves. There were several to choose from. The gowns were amazing. I felt like a princess and I was even given a crown to wear as well!
I felt bad that my shoes didn't work well with the gown, but that was fixed when my friend wanted to switch me shoes. My black shoes went well with her dress and her gorgeous, sparkly gold high-heeled shoes went perfect with mine. It was a dream come true!
The workshop ended up being very hands-on. We each had the opportunity to present ourselves as a "titled" lady. I was given the title 'Ms. South Jordan'. I tried to come up with a platform I could speak about, but it was a little bit of a struggle. Since then, I've thought about what I could speak passionately about. I have some ideas that I'll have to talk more about in the future.
After spending some time in the gardens, we went to the high school where we could practice presenting ourselves on the stage. We were again crowned and given flowers. There was a photographer taking our picture. It truly was a magical, unexpected experience.
Near the end, I finally noticed the time. The event was supposed to be over at 4, but it was fifteen minutes to 5! The friend who let us borrow the dresses, told us just to keep them and to return them later. We switched back our shoes and tried to dash in our gowns back to the car.
The shoes I had purchased were too big for me and kept slipping off as I ran. I couldn't help laughing at my fairy tale ending.
I barely made it back in time for my company that came at 5. Everything at home had gone well and the only part of the story I was missing was Prince Charming. I guess that will have to wait for another day!